Success Stories
CSCUSA Terrain Master of the Year Kevin Sprecher's Secrets to Award-Worthy Terrain Park Management at Woodward Eldora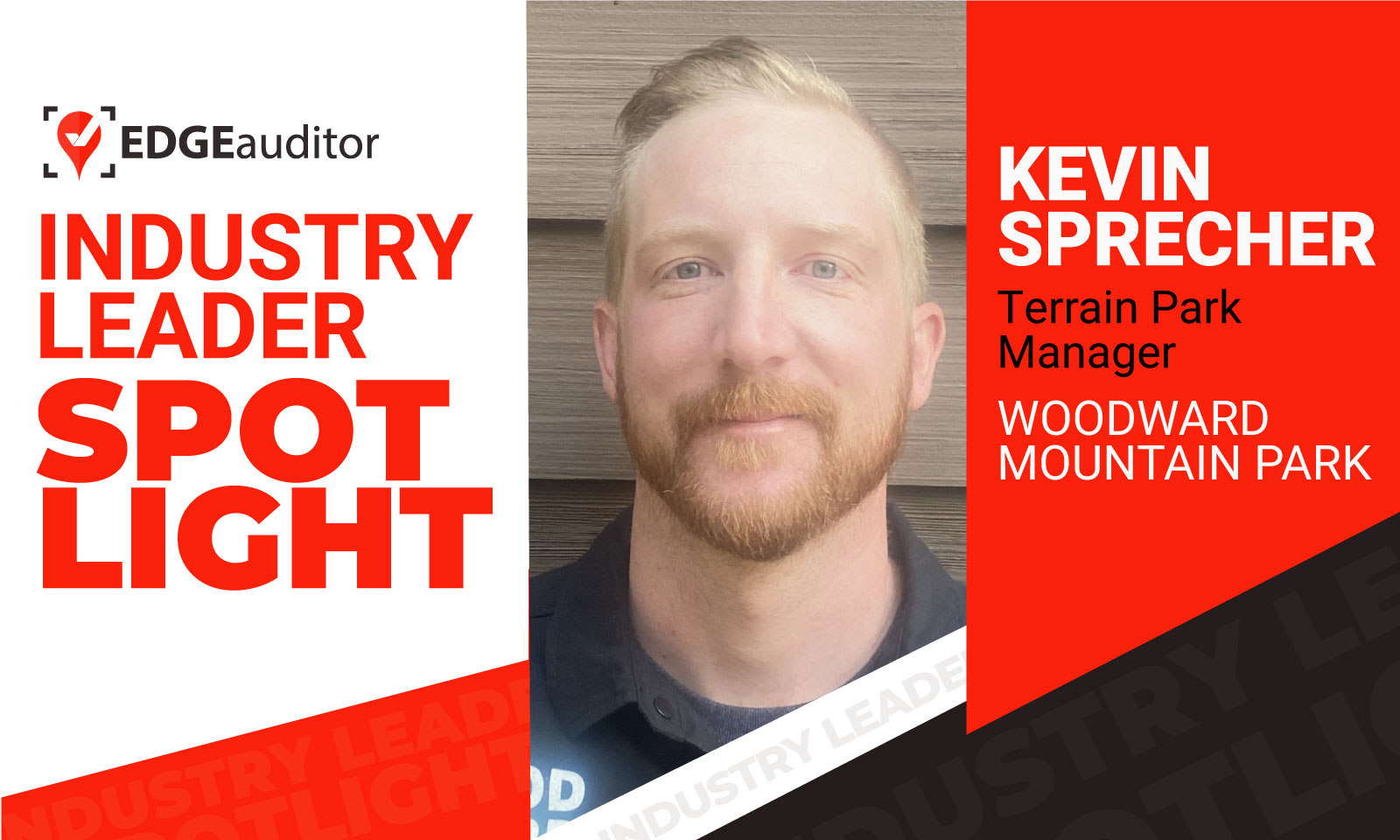 Kevin Sprecher, Terrain Park Manager at Woodward Mountain Park is all about creating an innovative and inclusive experience for everyone who steps foot – or board – on the renown ski and ride experience at Eldora Mountain Resort.
"Kevin built an exceptionally progressive system that incorporates all skill levels and provides opportunity for fun and challenges for every skill of skier and rider," Eldora's snow surfaces manager, Chris Cipolletti explained. "His motivation to perform and lead his crew not only keeps them engaged but inspires them to work hard and encourages creativity."
That's why, this past summer, Kevin was deservedly honored as the Terrain Master of the Year in the CSCUSA Double Diamond Awards! "I was extremely honored. It's a very coveted award and I'm stoked to be joining the list of industry veterans that have received it before me", he told us.
Maintaining and exceeding Woodward's commitment to progression-based facilities designed to accommodate a spectrum of skill levels, Kevin's management of the park – overseeing all things freestyle – is undoubtedly award-worthy.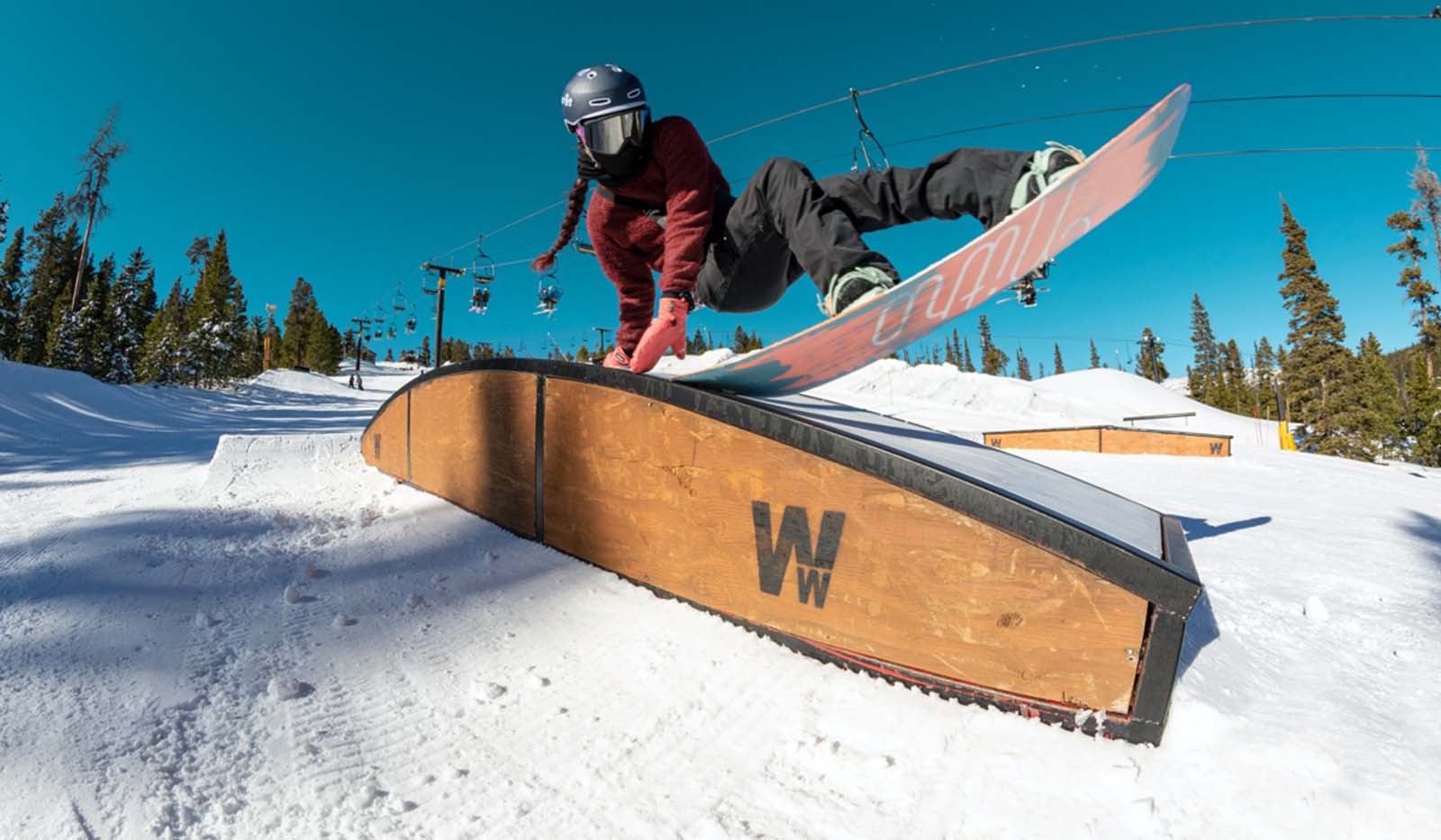 Photos via Powdr Corp
Now, what's the secret to award-worthy Terrain Park management? For Kevin, who oversees "design, construction, daily maintenance, all the way to event planning and feature fabrication" – it's a fine balance of innovation, inclusivity and commitment to excellence. Watch the video and continue reading to discover his secrets to spreading stoke (and success!) all season long.
---
---
1. Inclusivity is key
Kevin is a true champion of Woodward Eldora's commitment to building experiences that everyone – no matter their skill level – can enjoy and use to progress their terrain abilities.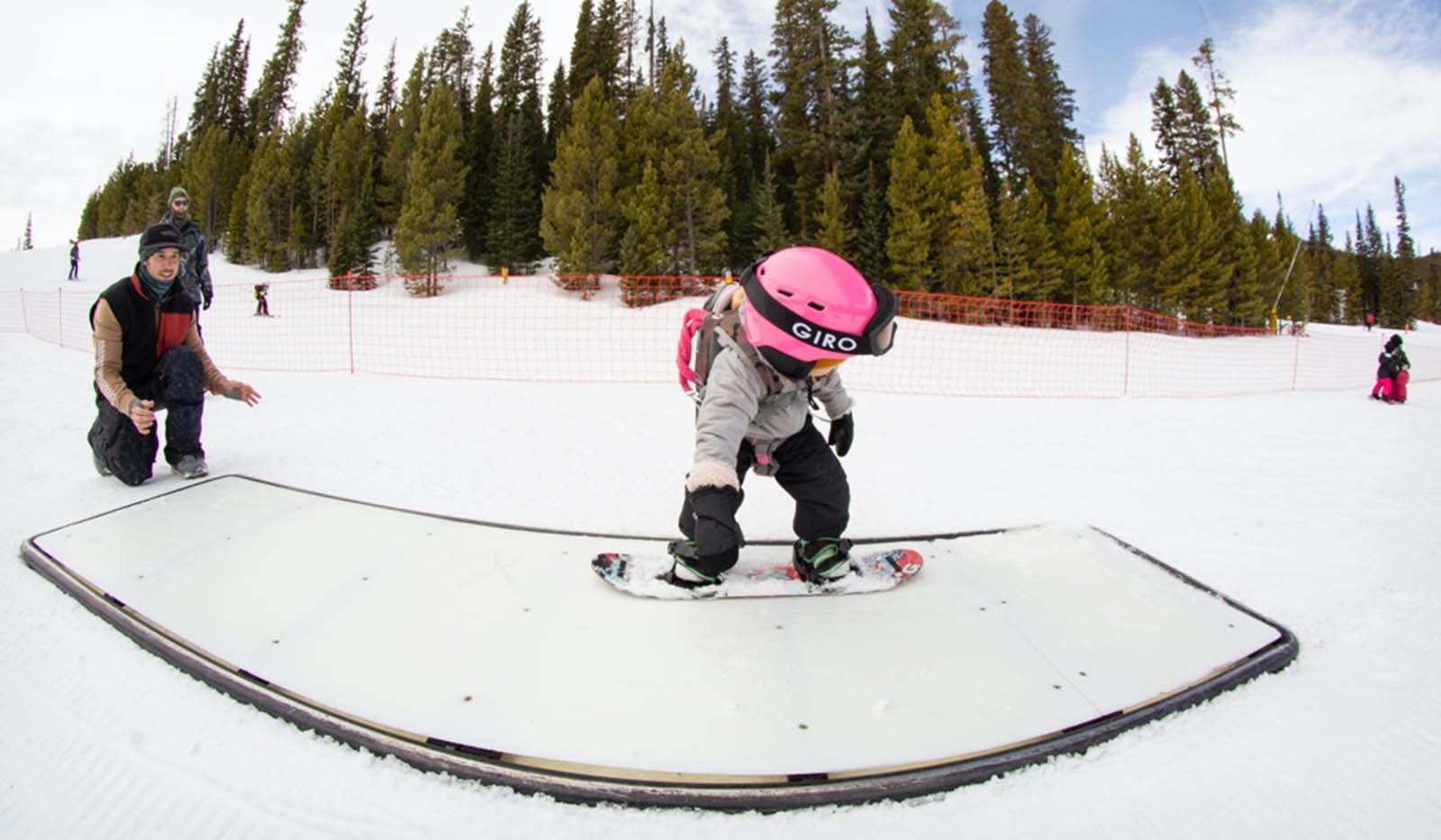 Photos via Powdr Corp
"My system is... based on inclusivity. You want to provide offerings for everyone – from the person who's on snow for the first time, all the way to someone who's striving to be a professional athlete," said Kevin about the progressive system he's headed at Eldora.
---
2. Know thy customer
Kevin says that a major key to Terrain Park management success is "knowing who your target market is." And for him, that means getting out there on the mountain daily to engage with guests and gather feedback right from the source.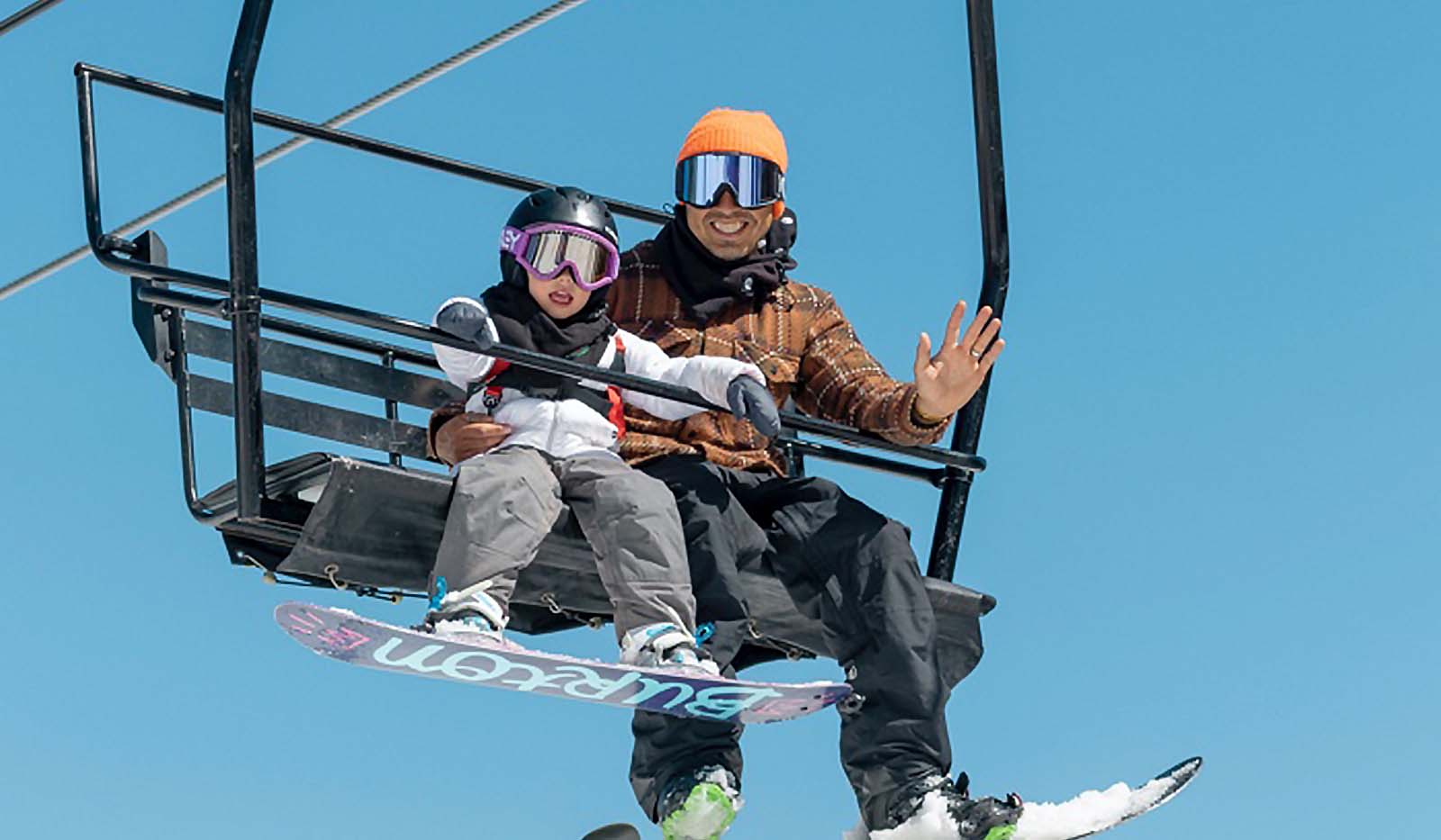 Photos via Powdr Corp
"We're out there every day engaging with the guests.... We know a lot of people by first names. We're out there asking everybody for feedback, and just engaging with people and spreading stoke", he told us.
Kevin's leading approach involves keeping lines of communication open with his customers so he can deliver the best possible experience that'll keep them coming back for more. "It's all about communicating with them, and you make sure you're giving them what they're looking for," he added.
---
3. Tap into "Swiss Army Knife" technology
Daily users of EDGEauditor's EDGEterrain module, Kevin's team utilize our risk management application to manage everything from daily logs, through to tracking the park's evolving features. In fact, Kevin describes the technology as a "Swiss Army Knife platform," supporting his team from end-to-end in their operations.
"It's been very helpful for us... we can upload important information; from what staff we have on that day to weather conditions to making sure all of our signage is... correct."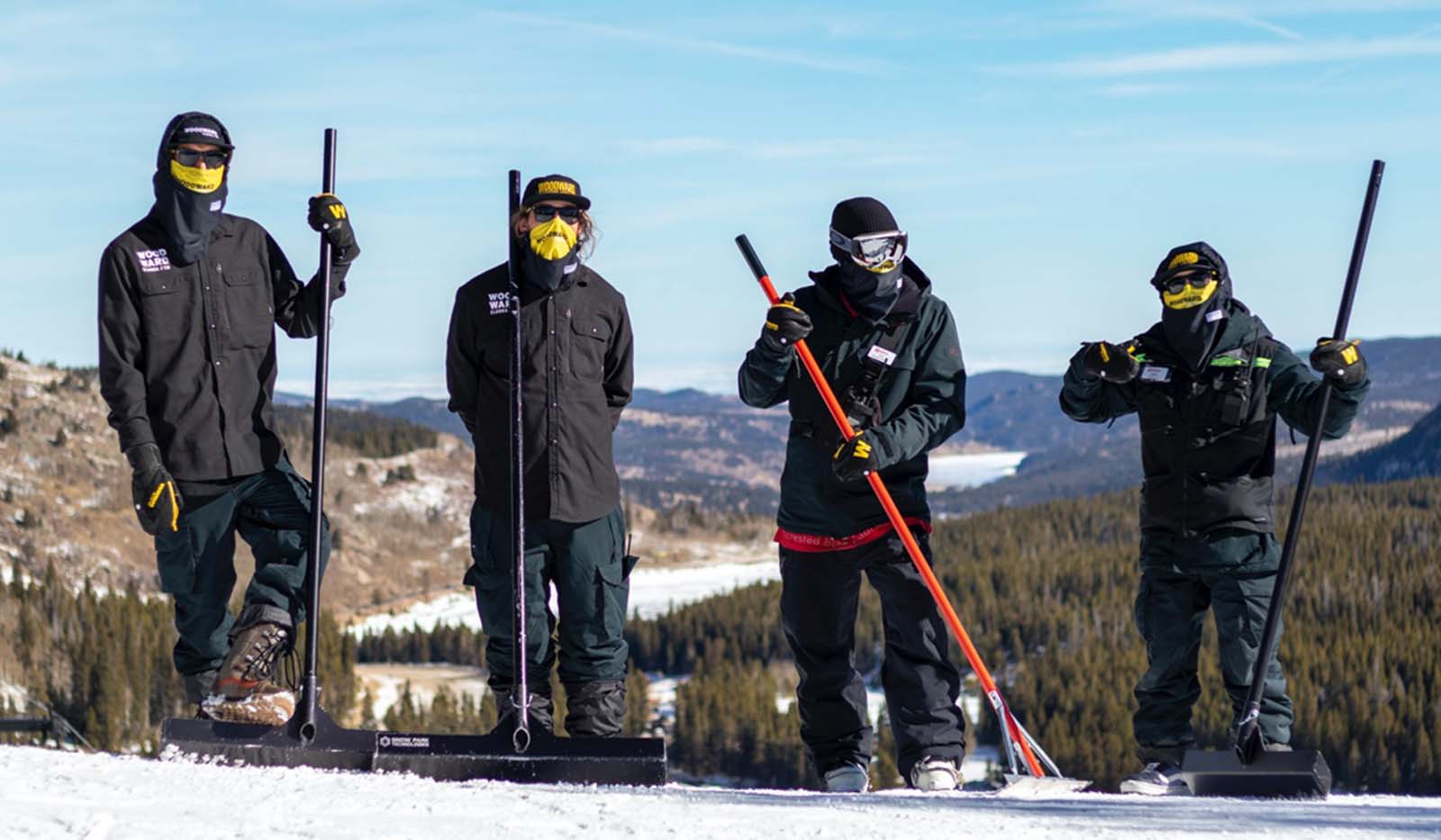 Photos via Powdr Corp
And Kevin's favorite EDGEterrain feature? The ability to view and track his inventory from a single, digital location:
"My favorite feature is managing the inventory... It makes it so easy to upload pictures and add new features so that you know that your feature fleet is complete. I know exactly what's out to date, and what we have available... Also, you know where (everything) is – I can get down my notes and be like 'hey this is in our lower rail yard'."
Click here to learn how EDGEauditor's technology can support your Terrain Park team.
---
4. Take "board meetings" literal
It's no secret that the 2020-21 season wasn't exactly business as usual. And with social distancing protocols favoring more outdoor time for staff, Kevin's team implemented what they've coined as "board" meetings. (Yes, literally!)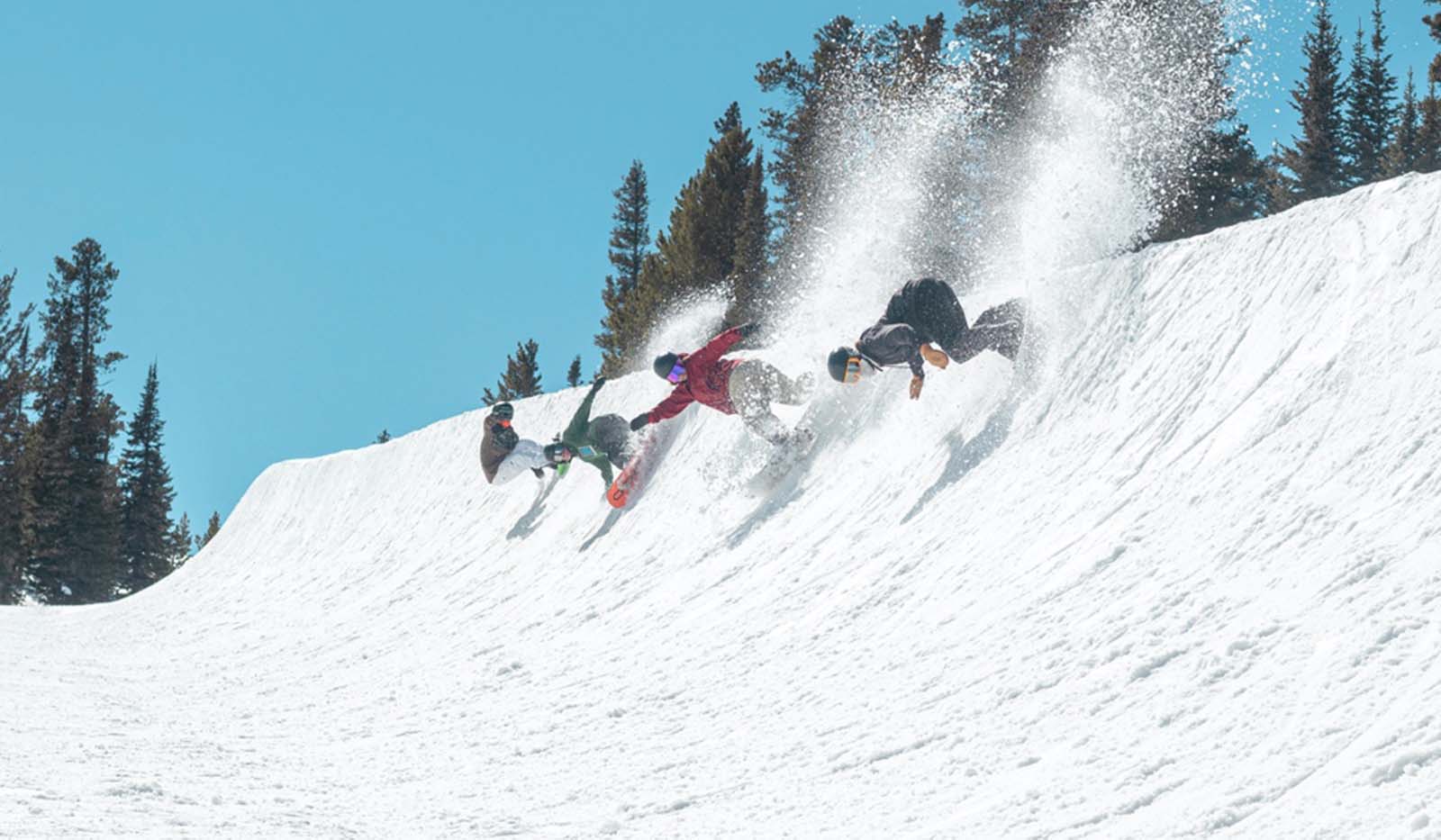 Photos via Powdr Corp
"Normally we would just come into office or shop (to talk) about things... We had to kind of get creative with that this year, not being able to be inside. So what we did is we kind of created our new version of "board meetings", which is where we actually just got on a hill, and we were on the chair together, interacting with all our guests interacting with each other. Just out there spreading stoke, and getting on... the snow from the ground level and in a more creative manner."
---
We're so proud to work with incredible industry leaders like Kevin who are raising the bar for their teams, customers and the industry at large. And with all-in-one risk management technology on their side, they can spend less time worrying about paperwork, and more time on the mountain doing what they do best.
Interested in learning about what EDGEauditor can do for your operations? Click here to connect with our technology specialist for a personal demo!
Success Stories